Staff
Our Pastors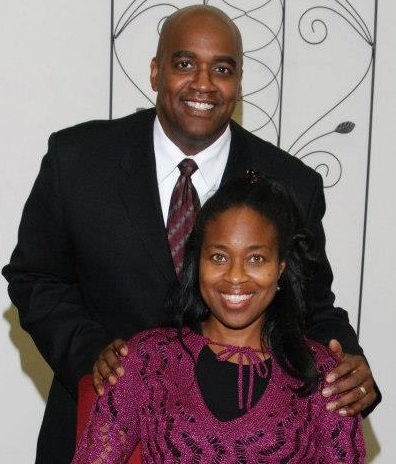 Mark David Kennerly and his wife and helpmate of over 20 years, Kimberly, founded Impact Christian Center (ICC) in 2004 (name changed to Impact Christian Church in 2014). They studied and served for over ten years at Harvest Christian Center in Los Angeles, California.
Before becoming a born again believer, Mark David was a professional actor, writer, director and producer in New York and Hollywood. Playing lead to supporting roles in film, stage and television for major studios, independent and student productions. Mark David is an astute businessman having excelled in sales, marketing and management for more than 15 years.
Mark David's focus and mission is to fulfill his calling (Ephesians 4:11-13). To perfect (complete and repair) the saints to do the work of ministry (at Impact Christian Church) and to edify the body of Christ (worldwide). His work is finished when we are all unified in the faith, knowledgeable of Jesus and spiritually mature. Recently the Holy Spirit bestowed the mantle of David upon his life.
Mark David has completed (and sold some) screen plays, teleplays and staged plays and is a published author of "Extreme Preparation for Dating" For those who Refuse to Settle for Less.
After answering God's call, Pastor Mark David was lead of the Spirit to the Frederick County, Virginia area where he and his wife founded Impact Christian Center in 2004 (name changed to Impact Christian Church in 2013). The Kennerly's are living examples of what God longs to do with obedient and submitted hearts.
The Kennerly's receive guidance and mentorship from ICCF (International Covenant Connections Fellowship) under the founding pastors JB & Susan Whitfield of Agape Faith Church, Clemmons, NC, and Board members James and Sandra Lilly of Eagle Summit Christian Fellowship Church in Durham, NC.
Pastor Kimberly Kennerly holds a BA from the University of Arizona with a Major in Psychology and a Minor in Spanish. Kim is an ordained minister who has served in leadership in various aspects of ministry including Praise & Worship, Children's Ministry, Audio Visual and Administration.
This dynamic couple in Christ are based in Winchester, VA with their three anointed and talented teenagers Madison, Joshua and Maegan.