Staff
Executive Leadership Team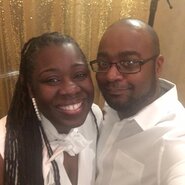 Mark and Clarissa Kennerly have been with ICC since it first opened its doors in 2004. Mark has served on the Sound and Technology Team since the beginning and has lead the Audio/Visual Team since its conception. He is a business owner and entrepreneur in Winchester and its surrounding areas. Clarissa Kennerly is a teacher, youth leader, and author of My Husband's Not Saved and a young adult novel The Kennedy Chronicles: Losing Rylie. She has worked as the leader of the youth ministry, outreach ministry and as a part of the church finance ministry. Married for 21 years, this duo makes up 1/3 of the churches Executive Leadership Team. They have two children, Kylee and Sai.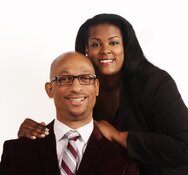 Shawn and Tamika Scales have been married since 2012. After graduating from Perfecting the Saints for the Work of the Ministry school in 2016, they were both ordained as Pastors. Pastor Shawn serves as ICC's Pulpitarian, ministering the Word of God during Sunday services. He is called to be a voice for the voiceless and sound the alarm that there is freedom and hope for the captives. His desire is to bring edification, exhortation, and comfort to the Body of Christ through the Spirit of Prophecy and contend for Northern Virginia's apostolic mandate. Pastor Tamika serves as the Worship Leader of ICC. The Lord has placed a prophetic mantle on her life that accompanies the sound of Heaven. She is a creative who enjoys the arts and has a gift for event planning and decorating. Her desire is to encourage women to do great things through Christ.

Joseph and Debbie Lewis have been married for over 17 years. They have been members of Impact Christian Church since 2013. Joseph graduated from the Perfecting the Saints for the Work of Ministry course on July 3, 2016. Joseph also was ordained as a Deacon and Evangelist to the Body of Christ to perform all the sacraments, services and duties on behalf of the Holy Bible. Debbie was ordained as a Deaconess on October 19, 2019 at Impact Christian Church. They are called to serve God and His people and bring people closer to God. They are based in Clarke County, VA. They have a son David and three daughters, Savannah, Deborah, and Tabatha.
Our Founding Pastors
Pastors Mark David Kennerly and Kimberly Kennerly founded Impact Christian Center (ICC) in 2004 (name changed to Impact Christian Church in 2014). 
Mark David was a professional actor, writer, director and producer in New York and Hollywood before surrendering all the Jesus Christ in 1994. Jesus called him to the fivefold ministry office of Pastor in the year 2000, and he finally said yes in 2004.
The Kennerly's faithfully served the people of Stephens City, Winchester, VA, and the surround area for over 17 years. Mission trips to Haiti, conferences, creating and launching a ministry school, Perfecting the Saints for the Work of Ministry aka the Perfecting School in 2015, and so much more.
Mark David and Kimberly have completed their assignment as in Virginia and by God's grace and leading turned the ministry over to capable hands. They relocated to Georgia to embark upon a new assignment, Kimberly as a talent agent and Mark David as a filmmaker of faith-based and family friendly film, television, and multimedia. They remain intimately involved with ICC, mentoring, and coaching the Executive Leadership Team. They visit often and always bring a Kingdom message of hope.