...if My People... Film

The Lord gave Pastor Mark David, as He has doubtless given to many, a vision to unite the Body of Christ. Pastor Mark David and Kimberly Kennerly are committed to carrying out God's vision through preaching and teaching God's Word as well as training and developing servant leaders to understand the importance on become one as Jesus and the Father are one (John 17:17-23), and by producing the feature film, "...if My People..."
...if My people... identifies the reality of America's racial divide and offers a solution. Will America fast, pray, and seek the face of God? Whites, Blacks, Latinos, Christians, Black Israelites, the KKK, and others converge on Stephens City, Virginia. Some to seek God, others to expose Pastor Lev as a fraud. They confront racial, theological, and gender issues head on, ultimately concluding that the Bible has the answers to save the nation (II Chronicles 7:14).
You can help us make this film by contributing any amount. There are a few perks (listed below). This film is not financed by Impact Christian Church and thus your contributions are not tax deductible.
$10: "Thank You" Credit
$30: Digital Download of Film
$100: Movie Background Performer (Extra)
$250: Winchester, VA Premiere
$500: VIP Winchester, VA Premiere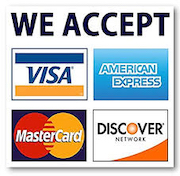 $1,000 and up is considered an investment in this film, please send an email to info@1922productions.com for more information.
Click photo below to view promo video